I'd wanted to make some kind of rack-top cargo bin for awhile. I drew up a basic design and headed over to  my local wood products mecca, Mr. Plywood. After browsing a while, I picked out a half sheet of beautiful 1/8″ birch plywood, some industrial strength waterproof glue, a set of hinges, and a few styles of interior wood corner molding to build up the joints.
(Not shown)   A rectangular piece of 1/8 " plywood is cut and bent over the the wooden form in the same manner as the door frame. Then the sub-structure is glued and clamped to the curved lid.
Hinges are attached to the back side of the lid, and small bleed holes are drilled into the back of the box.
Alas, photos from the rest of the process were lost….Here's the end result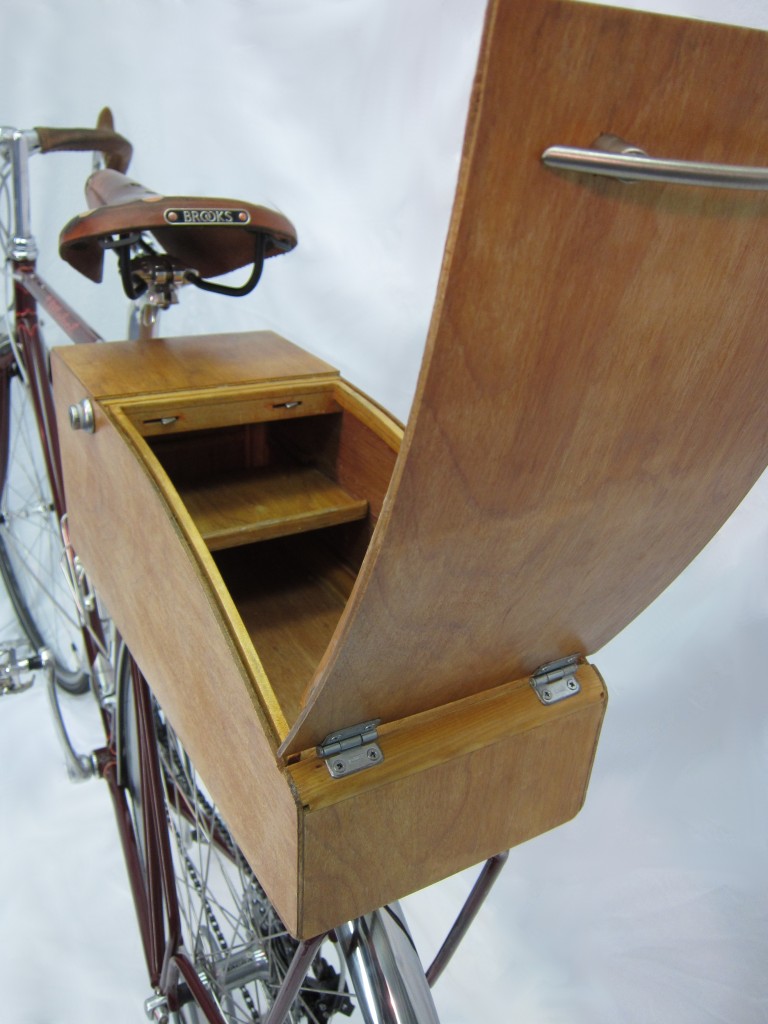 :